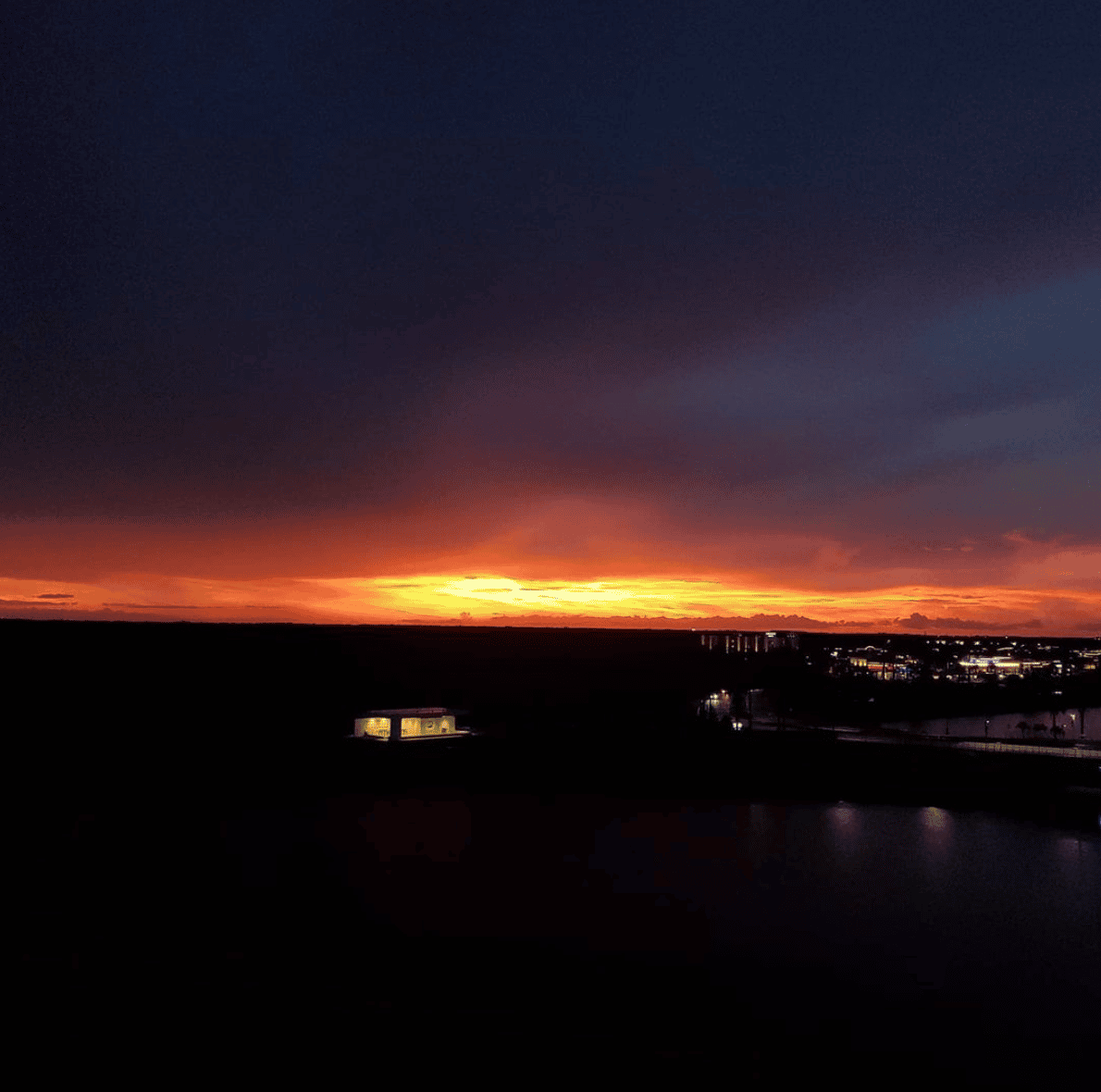 Beautiful Sunset from top of finish tower at Nathan Benderson Park
Breakfast with Dolphins
Having lived in Florida for over 20 years we have seen dolphins many times. Visitors who come to Sarasota or anywhere in Florida want to see dolphins, and consider their vacation complete only when they encountered these majestic creatures. Of course you can see them at Mote Marine, but it's not the same when you see them in the wild. By the way Mote Marine is building a new facility near UTC Mall, it's going to be huge. That general area around Nathan Benderson Park has transformed a lot in the last years, and it continues to develop.
Anyway, there is something special about seeing a wild dolphin. Most common species found in Gulf of Mexico on west coast of Florida is bottlenose dolphin, although some people call them blue dolphin. Color wise they are gray, but who would want to call them Gray Dolphins? That would be boring. Whatever people call them, they just want to see them, regardless of color.
Next way to see dolphins is to take a boat ride in Sarasota, there are plenty of private charters and daily rides from Marina Jack. You have to be patient though and really watch the water, they are not waiting there for you. If you rent your own boat for a day, you have more chances of spotting a dolphin within the intracoastal waterway. Usually you will see them in groups at a time you would not expect so keep your eyes open. Best time to see them is early in the morning when there is not much traffic on the water. One time we were on the boat and a family of dolphins came so close we could almost touch them. At least 2 big ones and 2 small, so we classified them as a family.
You can also see them from many parks along the Sarasota Bay, just need to watch. Probably best chance to see them from land is early in the morning. However, i feel i seen them pretty much any time of day, except during a sunset. Sunsets in Sarasota are beautiful, any chance i get i love to watch them. Here is a picture of a sunset right after a rain storm taken from the top of the finish tower at NBP. Did i just give you an idea for a photo op? If you're visiting Sarasota, or just love to watch sunsets, be sure to visit this place during a sunset. You will not see a dolphin from here, except maybe when new Mote Marine is finished.